235 N. Broad Street, Suite 100
Philadelphia, PA 19107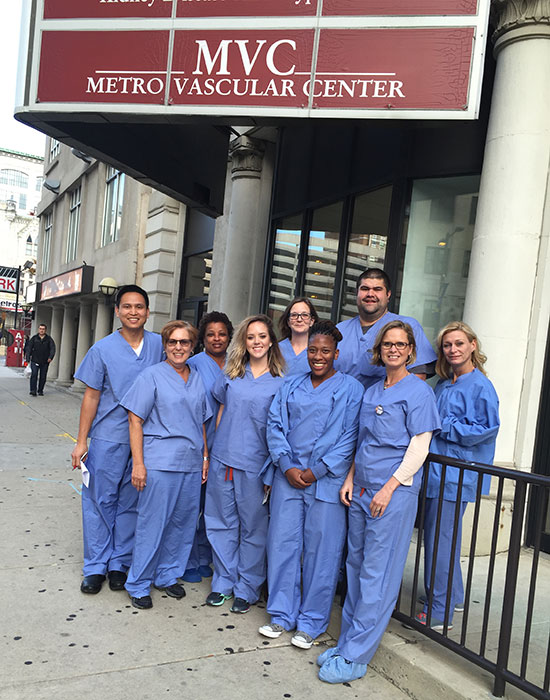 What is the Metro Vascular Center?
Metro Vascular Center (MVC) is an outpatient surgical facility, conveniently located at Broad and Vine Streets in Center City, Philadelphia.
Dialysis access can be complicated and stressful. In order to provide a superior experience, we coordinate directly with physicians, care teams, and dialysis centers to ensure that care plans are followed and appointments are made.
Some of the procedures performed at our vasuclar access center include:
Angiogram

Angioplasty

Atherectomy of arteries in lower extremity

S

tenting

De-clotting of arterio-venous grafts and fistulas

Hemodialysis catheter placement, exchanges, and removals;

Peripheral Arterial Disease (PAD) screenings

Vascular mapping for surgical planning of fistula and graft placement
Have peace of mind that you have an experienced care team looking after you.